Solar is cheaper than ever! In 2020, the Solar Industries Association (SEIA) reported that the price to install solar has reached a historical low, plummeting 70% since 2010. An average-sized residential system has dropped from a pre-incentive price of $40,000 in 2010 to roughly $18,000 today.
Why go solar?
Stability: The price of utility energy changes. Installing solar on your home gives you more control over how much you pay each month.
Finances:  Once your solar setup is paid off, you won't have to pay extra utility bills–just a low monthly grid connection fee.
Health and Resilience: Instead of relying on your utility's grid, you'll provide fossil-free power to your home and reduce air pollution for your whole community.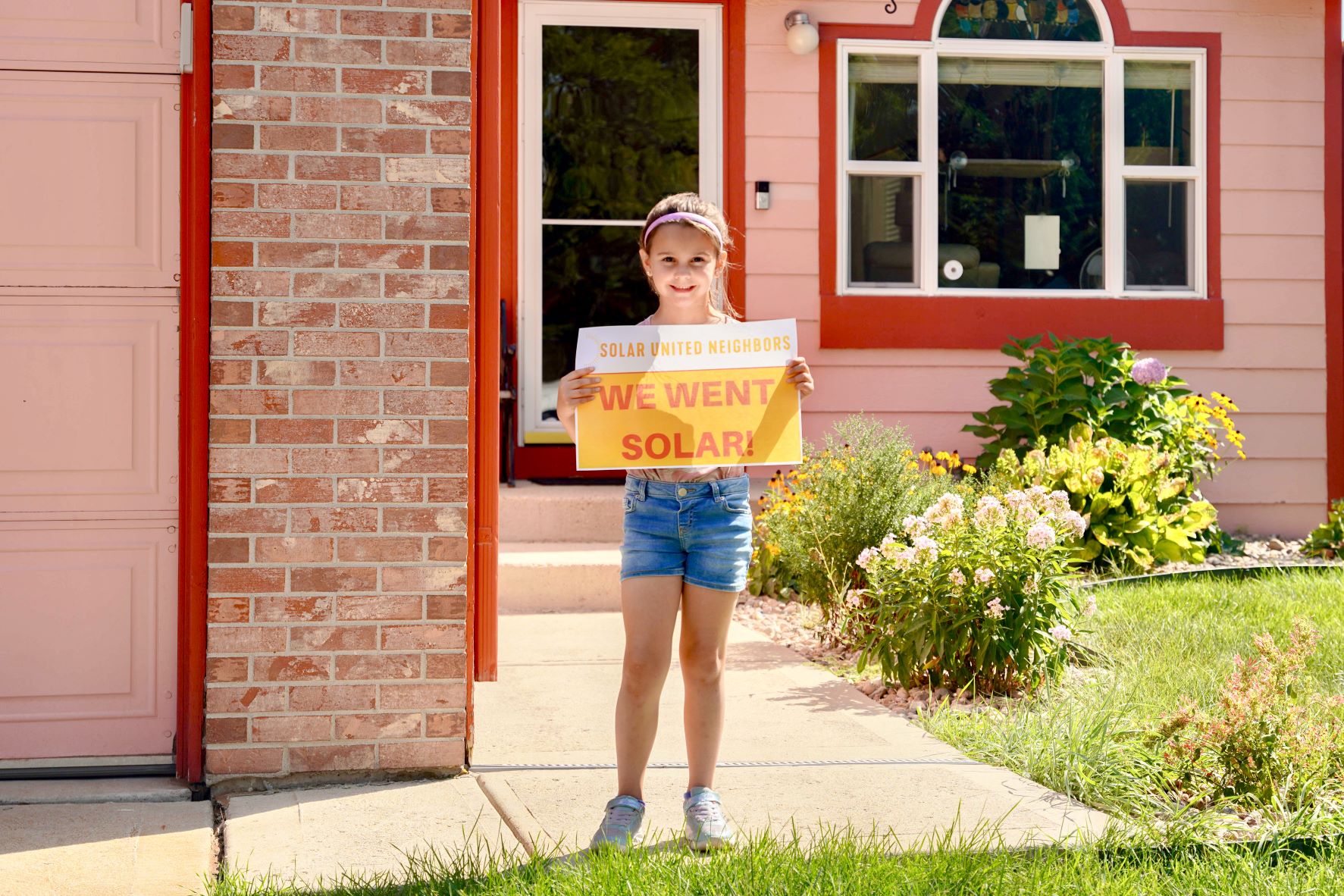 Boulder County has partnered with local municipalities and Solar United Neighbors (SUN) to launch our first county-wide solar co-op. The co-op is free to join, and will help residents and small businesses go solar by simplifying the process through group buying.
Co-op members leverage their numbers to purchase top-quality individual solar systems at a competitive price. Membership also includes opportunities to learn more about solar technology, financing, costs, and more.
The Co-op is currently full, but due to significant interest there may be a second round of memberships available in the coming months. Sign up for the waitlist here. 
Individuals interested in learning more about the co-op are invited to attend our virtual information session:
Solar 101:
November 15, 2023 at 5:30 pm